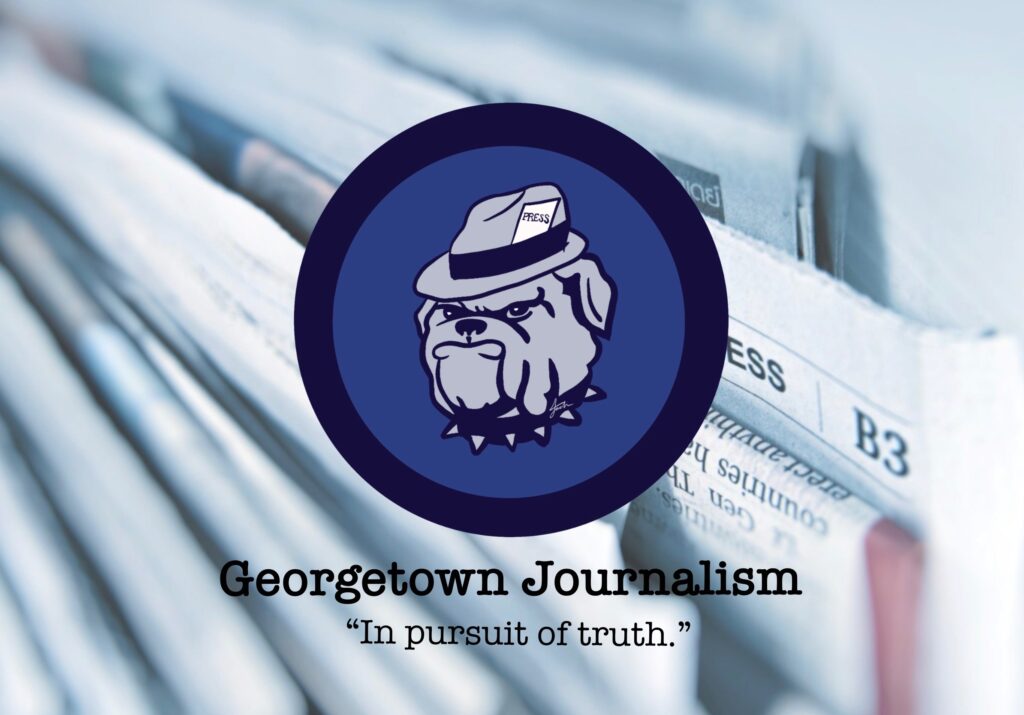 Welcome!
Welcome to Georgetown University's undergraduate Journalism Program.
Journalism is offered as a minor, not a major. The minor provides a bridge between a liberal arts education and the practice of journalism, which contributes to democracy by informing citizens and promoting public discourse.
The program teaches the essential skills of good journalism: critical thinking, research and investigation, clear expression, and storytelling in every form. It explores the journalist's duty to the truth, public and private ethics, the pressures of a changing media ecosystem, and all the other challenges that face the modern reporter, editor, critic, essayist and public intellectual.
The minor's interdisciplinary approach highlights a commitment to public affairs, international issues and social change. The minor encourages real-world experience, includes a required internship, and aims to enhance students' opportunities in journalism and related fields.
Combining traditional commitments to accuracy, fairness and accountability with a passion for new media experimentation, the minor prepares students for careers in a changing media environment and complements a wide variety of major fields of study.
The journalism minor, founded by Barbara Feinman Todd, author and professor emerita, launched in the fall of 2012. On the rest of this site, you will find program information, resources, internship listings and the Journalism Program's own alumni stories.
---
Upcoming events
The Outlook for Free Speech in America after the 2020 Election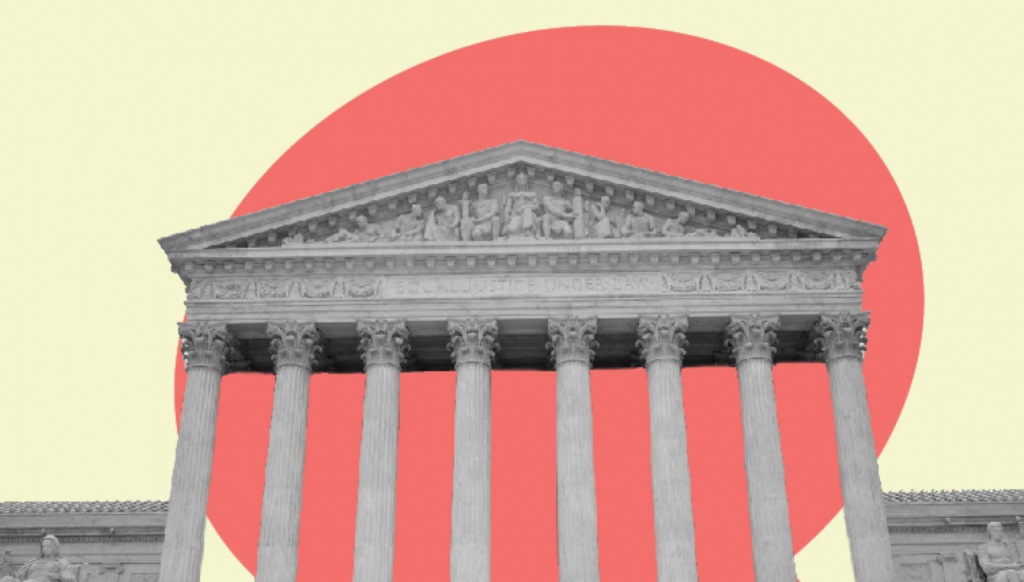 Will the Biden administration be steadfast in defending free expression in all its forms? What role will Congress play in the drama?
The Free Speech Project invites you to a discussion on how Free Speech will be affected by the 2020 presidential election on Nov. 16 at 4 p.m. EST. The panelists will be Ronald Collins, editor-in-chief of First Amendment News and Nadine Strossen, professor of law at New York Law School and former president of the ACLU. RSVP here for the Zoom link.
Exposing Caste Discrimination in the U.S.:
A Conversation With Phillip Martin
and Suraj Yengde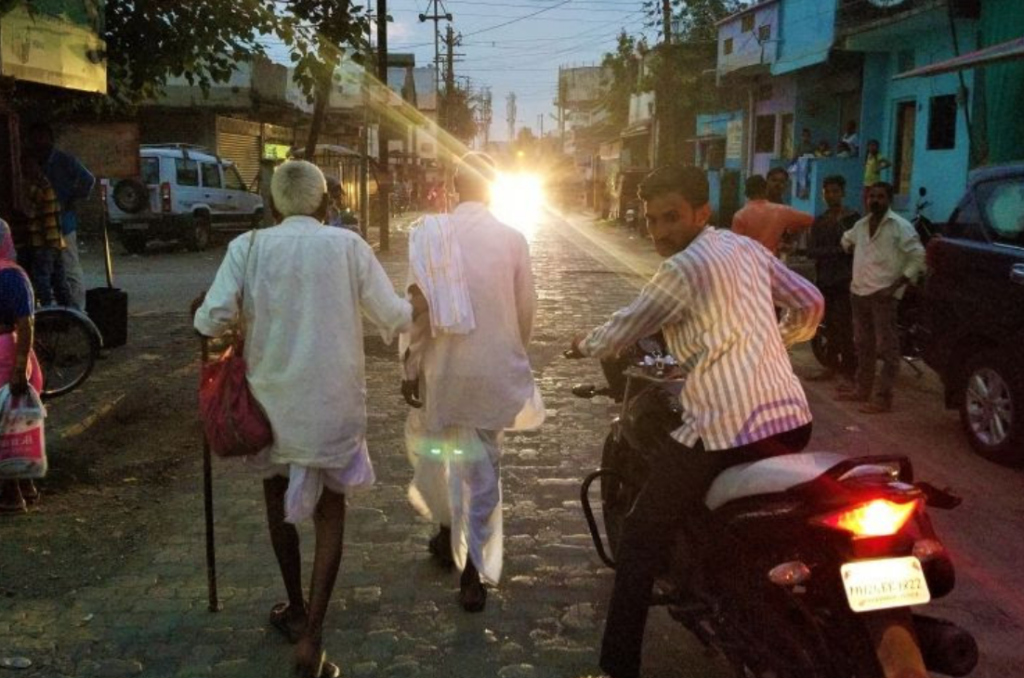 On Nov. 16 at 12 p.m. EST, join Pulitzer Center journalist grantee Phillip Martin and Dr. Suraj Yengde for a discussion on how caste discrimination has followed Indian, Nepalese, and other South Asian immigrants as they settle in the United States. Underreported in the media and excluded from U.S. constitutional law, caste system prejudices still influence job opportunities and marriage prospects available to these immigrants in America.
Info Session: 2021 Pulitzer Center Reporting Fellowship
The Berkley Center selects one Georgetown student annually to receive the Pulitzer Center Reporting Fellowship. Projects should investigate or illuminate the religious dimension of an international or domestic issue, bringing to light what is often overlooked, untold, or misunderstood. Applications open on December 1, 2020 for Summer 2021 fellowships. This information session on November 18 from 5 p.m. – 6 p.m. EST offers a chance to learn what the fellowship entails and how it is structured.
Summer Italy Course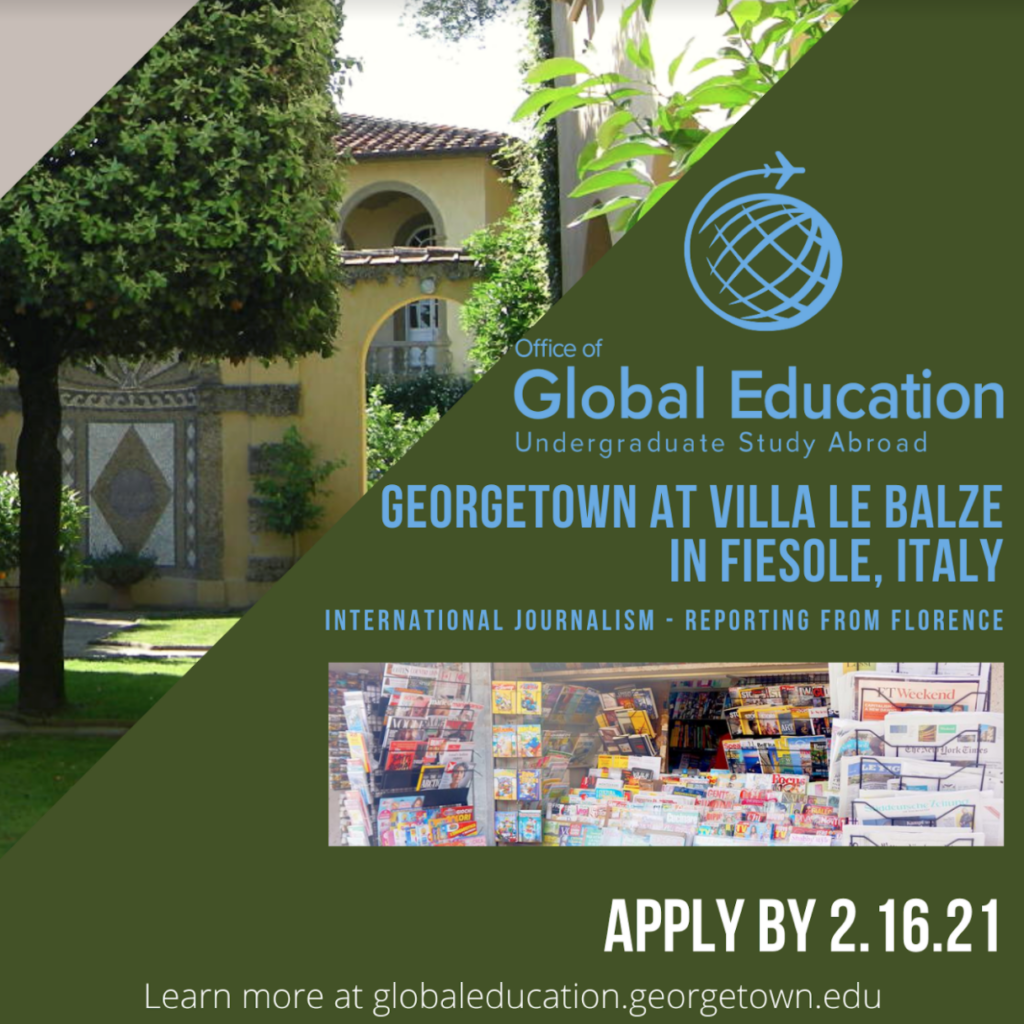 Dreaming of getting out of the house? Longing to travel and learn in one of the most beautiful cities in the world? If Italy opens up by summer 2021, we'll be there, boots on the ground in Florence, ready to roll.
Consider joining us for a mini-semester, three-week, three-credit course: JOUR 355-Reporting from Florence. The course will fulfill an elective requirement for the journalism minor, but is open to all students — any school, any major. Contact the Office of Global Education or email Ann Oldenburg, ao600@georgetown.edu, if you have questions. Ciao!
Internships
Looking for an internship? Check out this list of internship opportunities across the country!
---
Need to get in touch with us? Want to share an internship, scholarship, fellowship or job posting? Please email us at jourminor@georgetown.edu. We are happy to put the information on our program Twitter feed. A more detailed description of classes can be found here.
---
---