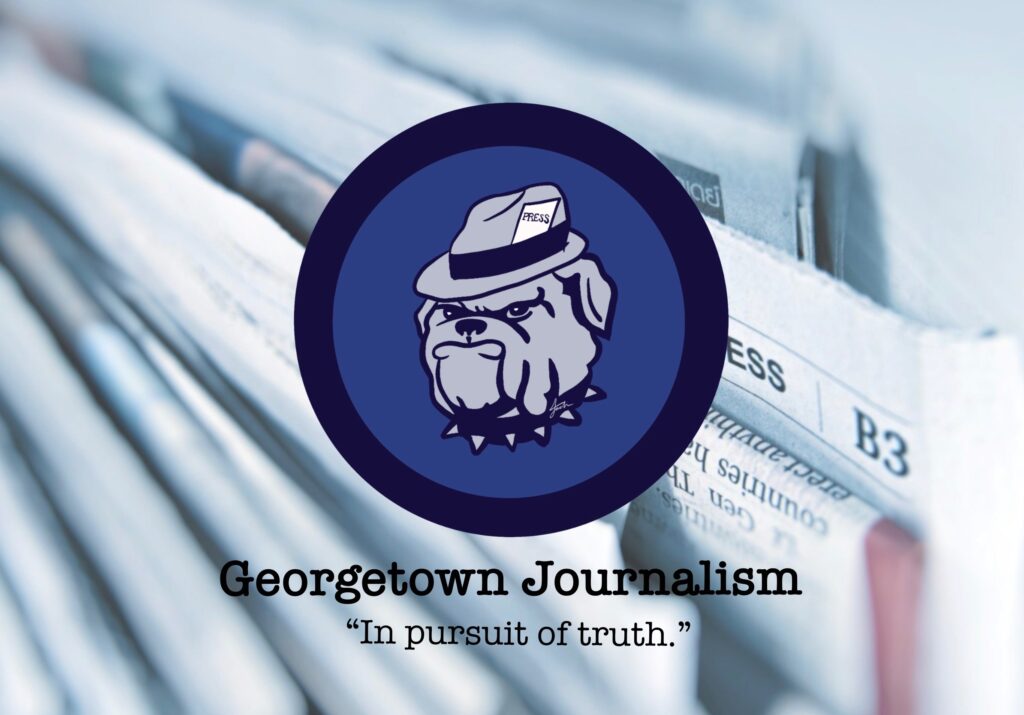 Spring 2021 courses are live!
Check them out here.
Welcome!
Welcome to Georgetown University's undergraduate Journalism Program.
Journalism is offered as a minor, not a major. The minor provides a bridge between a liberal arts education and the practice of journalism, which contributes to democracy by informing citizens and promoting public discourse.
The program teaches the essential skills of good journalism: critical thinking, research and investigation, clear expression, and storytelling in every form. It explores the journalist's duty to the truth, public and private ethics, the pressures of a changing media ecosystem, and all the other challenges that face the modern reporter, editor, critic, essayist and public intellectual.
The minor's interdisciplinary approach highlights a commitment to public affairs, international issues and social change. The minor encourages real-world experience, includes a required internship, and aims to enhance students' opportunities in journalism and related fields.
Combining traditional commitments to accuracy, fairness and accountability with a passion for new media experimentation, the minor prepares students for careers in a changing media environment and complements a wide variety of major fields of study.
The journalism minor, founded by Barbara Feinman Todd, author and professor emerita, launched in the fall of 2012. On the rest of this site, you will find program information, resources, internship listings and the Journalism Program's own alumni stories.
---
Upcoming events
Getting it right: Breaking news, the Inauguration, and the Capitol insurrection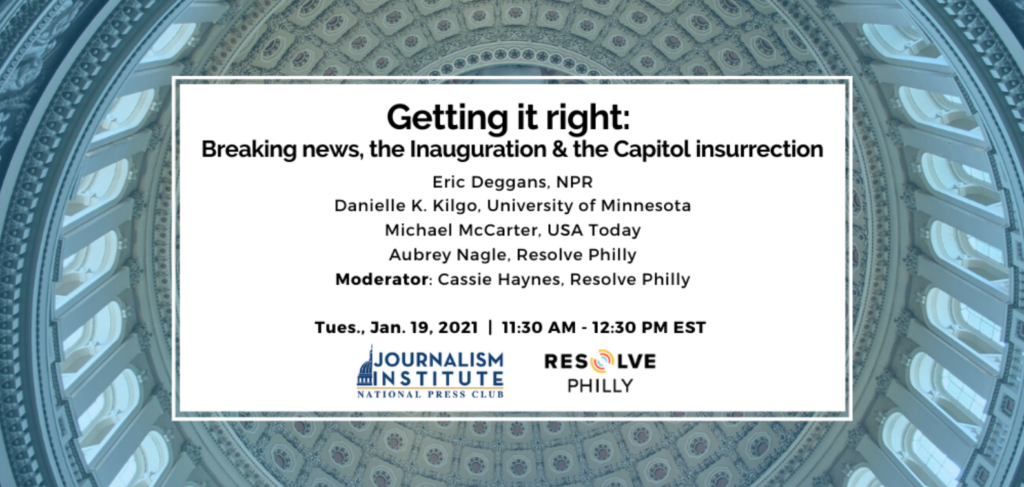 Join the National Press Club Journalism Institute and Resolve Philly on Jan. 19 at 11:30 a.m. for a practical program that will leave you with tips you can use to ask the right questions in real-time and prepare to cover the unexpected on Inauguration Day and in the weeks and months that follow.
The panel will feature: Eric Deggans (NPR); Danielle K. Kilgo (University of Minnesota); Michael McCarter (USA Today); Aubrey Nagle, (Resolve Philly).
Click here to register.
Pulitzer Center Reporting Fellowship Summer 2021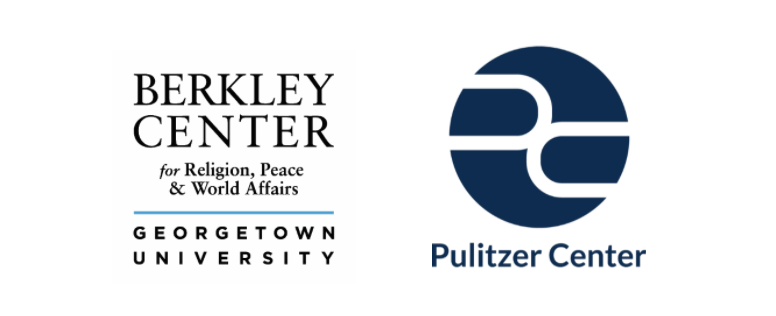 The Berkley Center for Religion, Peace, and World Affairs selects one Georgetown student annually to receive the Pulitzer Center International Reporting Fellowship. The selected fellow, with mentoring by staff and a journalist at the Pulitzer Center, will spend their summer reporting on the religious dimension of an international issue, bringing to light what is often overlooked or misunderstood.
All undergraduate and graduate students currently enrolled in a full-time Georgetown program are eligible to apply. Up to $3,000 is available for field reporting for summer 2021. Applications are due February 15, 2021.
Please send questions about the fellowship to Berkley Center Director of Student Programs Ryann Craig (Ryann.Craig@georgetown.edu (new window)) and click here for more info.
"What Were We Thinking: A Brief Intellectual History of the Trump Era"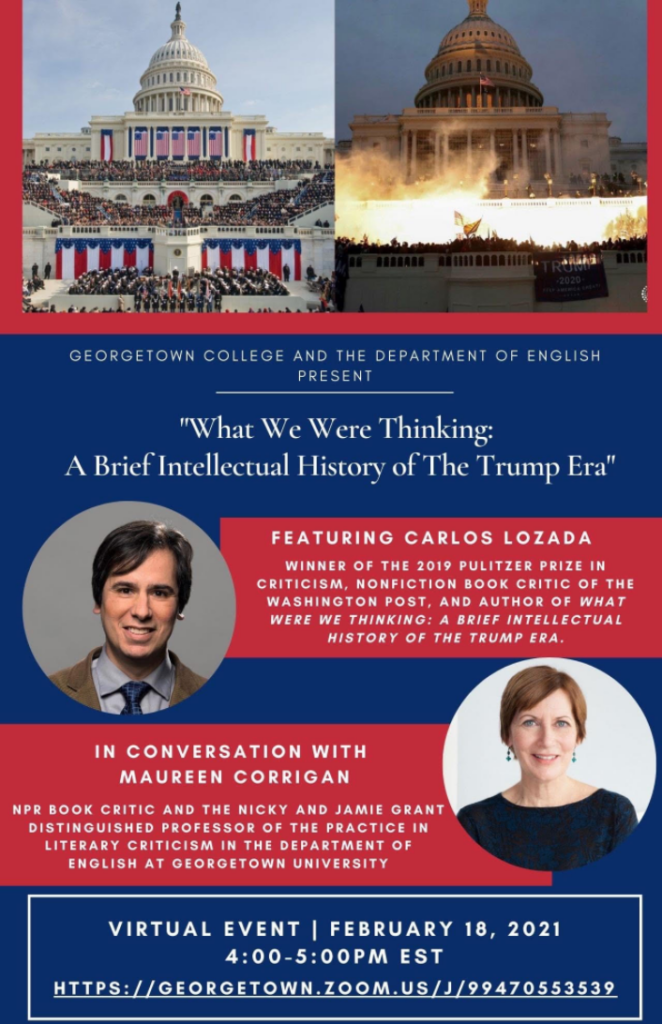 Georgetown College and the Department of English present this discussion panel featuring Carlos Lozada, the winner of the 2019 Pulitzer Prize, and Maureen Corrigan, NPR's book critic and distinguished professor at Georgetown University. The event takes place virtually on Feb. 18 from 4-5 p.m. The Zoom link can be found here.
Summer Italy Course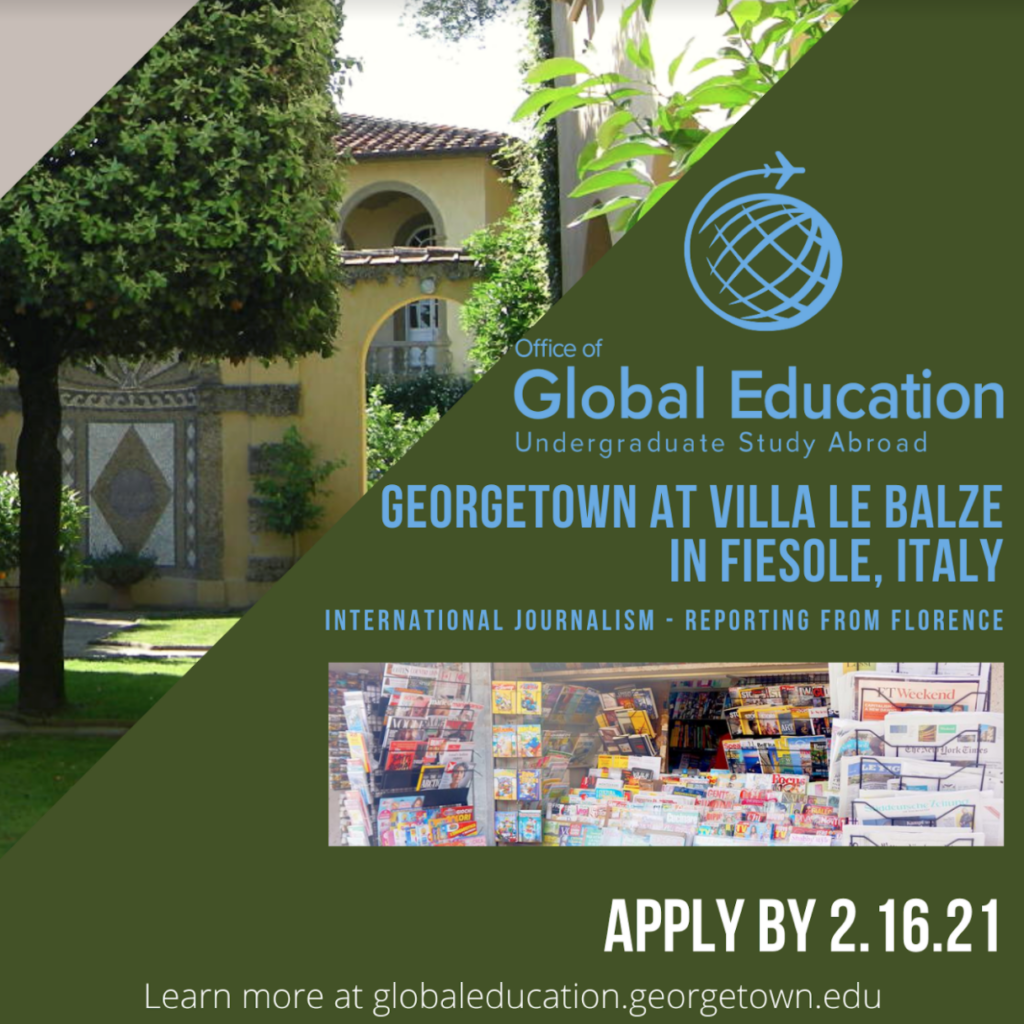 Dreaming of getting out of the house? Longing to travel and learn in one of the most beautiful cities in the world? If Italy opens up by summer 2021, we'll be there, boots on the ground in Florence, ready to roll.
Consider joining us for a mini-semester, three-week, three-credit course: JOUR 355-Reporting from Florence. The course will fulfill an elective requirement for the journalism minor, but is open to all students — any school, any major. Contact the Office of Global Education or email Ann Oldenburg, ao600@georgetown.edu, if you have questions. Ciao!
Internships
Looking for an internship? Check out this list of internship opportunities across the country!
---
Need to get in touch with us? Want to share an internship, scholarship, fellowship or job posting? Please email us at jourminor@georgetown.edu. We are happy to put the information on our program Twitter feed. A more detailed description of classes can be found here.
---
---