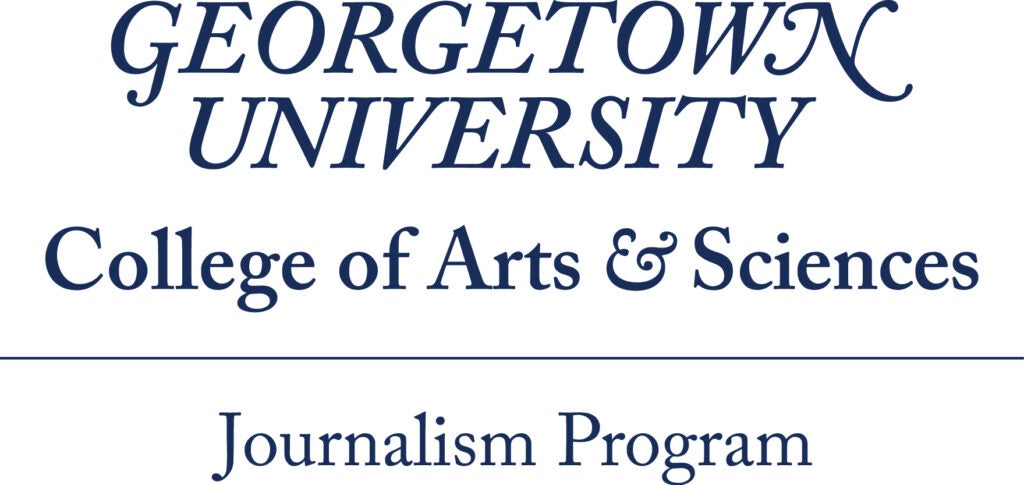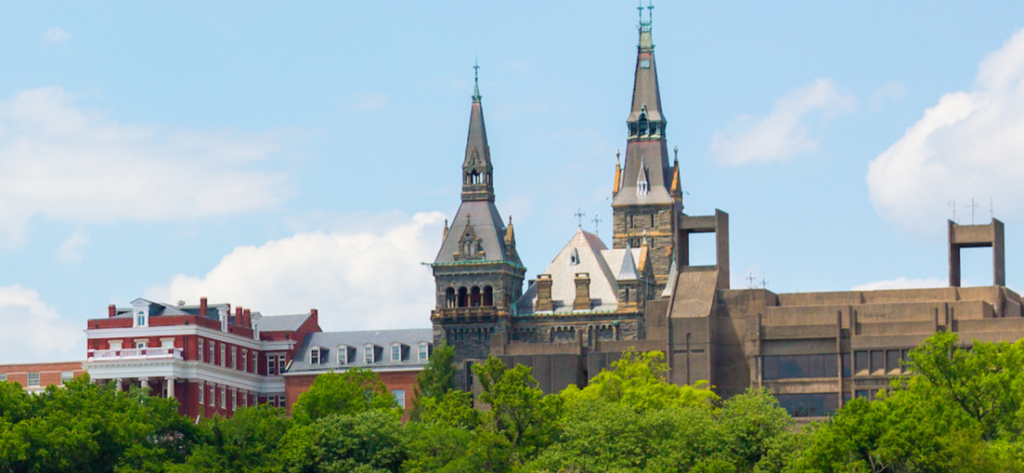 Georgetown's undergraduate Journalism Program provides a bridge between an interdisciplinary, service-oriented liberal arts education and the practice of journalism, drawing on the university's vast academic resources while bringing some of the top reporters in the nation and the world to campus, and students to newsrooms and newsmaking events in Washington, D.C. and beyond.
Georgetown graduates have earned Pulitzer Prizes, Emmy and Peabody Awards, and held key reporting and editorial management roles at some of the profession's top news outlets, including The New York Times, The Washington Post, The Wall Street Journal, The New Yorker, CNN, and elsewhere. Others have put their own safety on the line in service of the truth, including Austin Tice (SFS '02).
The program, offered as a minor, teaches the essential skills of good journalism: critical thinking, research and investigation, clear expression, and storytelling in every form. It explores the journalist's duty to the truth, public and private ethics, and the pressures of a changing media ecosystem.
The program's interdisciplinary approach, rooted in Georgetown's deep strengths in the study of politics, public policy, international relations and law, also highlights the university's commitment to public service and social justice. It encourages real-world experience and the development of core reporting skills, along with a grounding in of the theoretical, historical and literary context necessary for a fuller understanding of the journalist's role and responsibility in society.
Combining traditional commitments to accuracy, fairness and accountability with a passion for new media experimentation, the program prepares students for careers in a rapidly evolving media environment and a changing world.
The Journalism Program is led by Director Rebecca Sinderbrand and Assistant Director Ann Oldenburg.
---
---
Events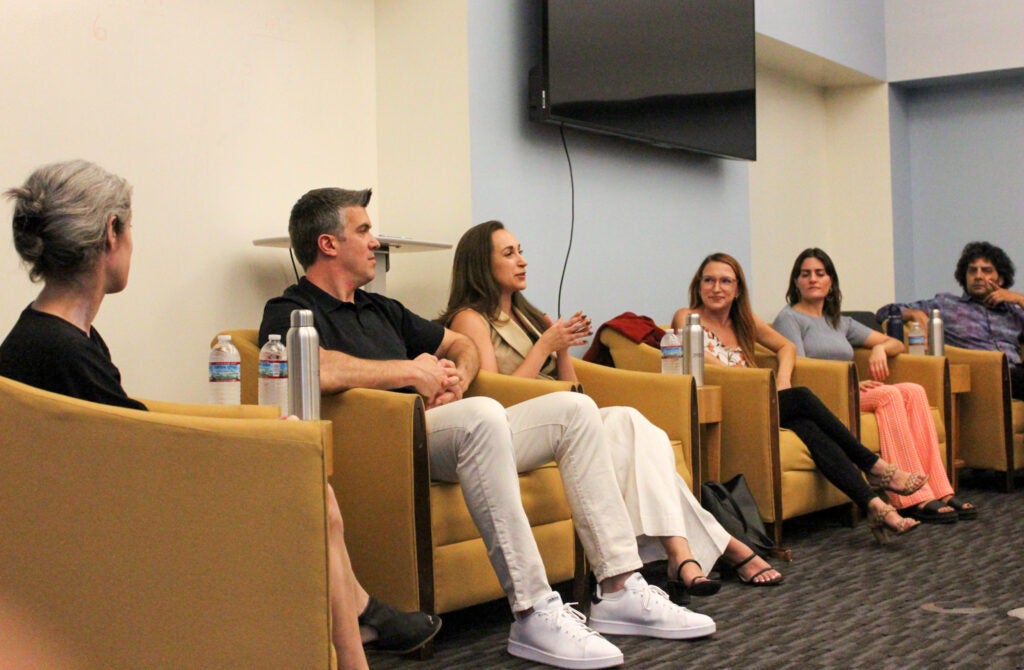 On Sept. 13, a panel of early and mid-career Hoyas in journalism, spoke to students about careers, applications, internships and more. Christina Cauterucci, Patrick Hruby, Julia Jester, Sarah Mucha and Shaun Tandon covered every beat from presidential politics to sports to culture for top magazines, newspapers, wire services and networks.
On Jan. 19, Paul Elie, who teaches the Journalism Program's spring Literary Nonfiction course, chatted with James Parker, Atlantic magazine writer, about the beauty of writing "odes" to things, including crying babies, baguettes, giving money away and pull-ups.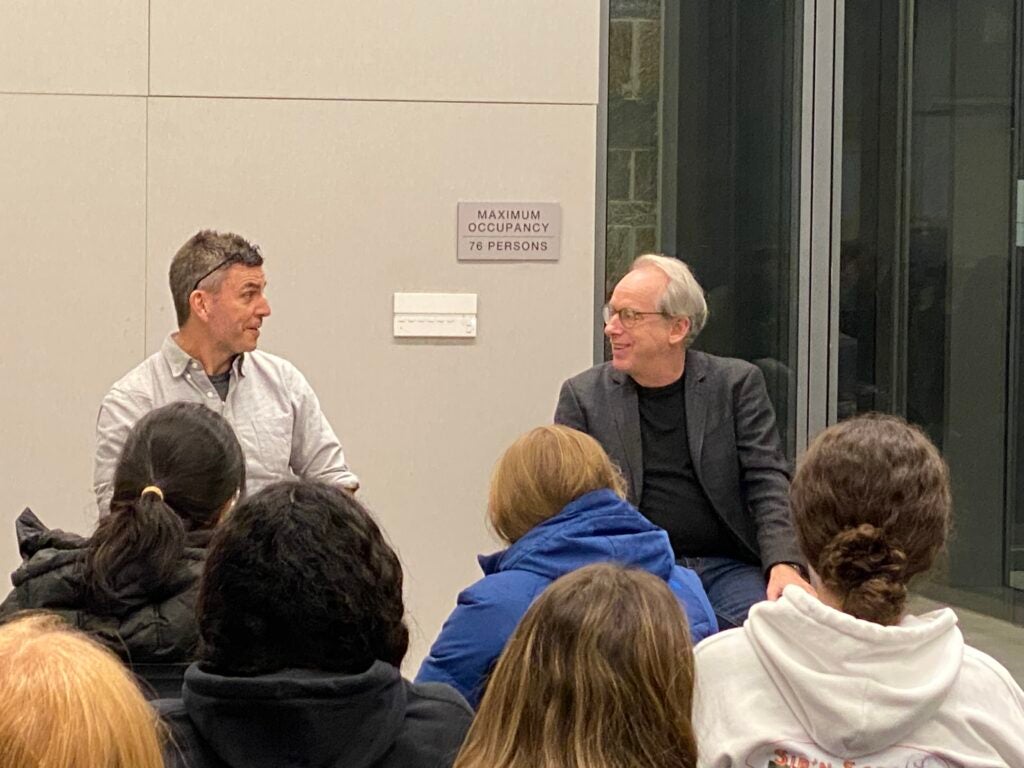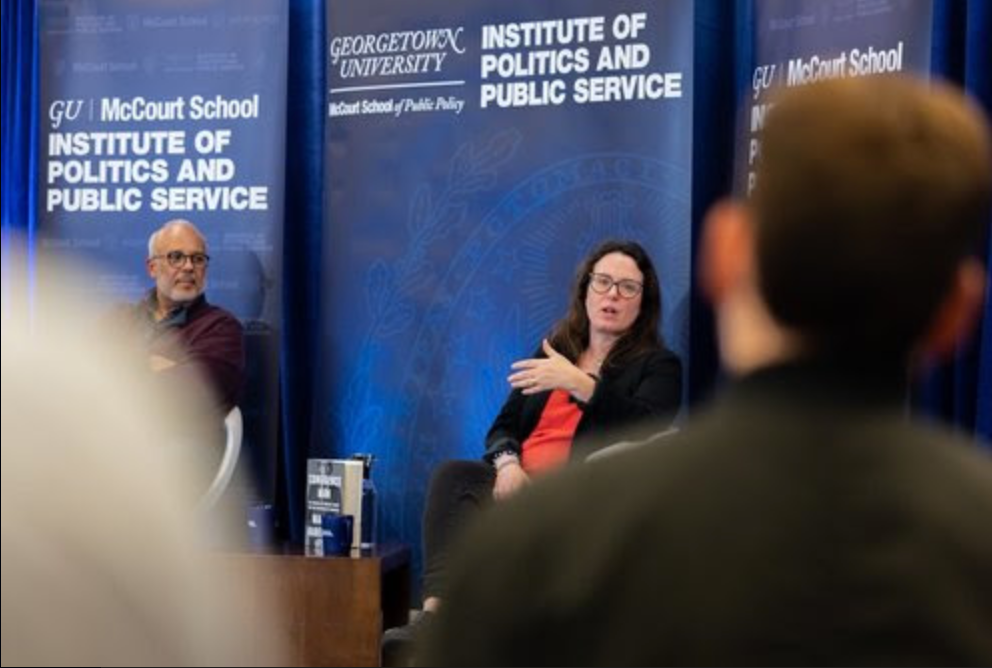 The Journalism Program and Institute of Politics and Public Service hosted an event on Nov. 14 featuring Maggie Haberman, where she discussed her book and her work with campaign reporting.
Many thanks to Mark Leibovich for joining us on Nov. 3 for an insightful conversation about his book, "Thank You For Your Servitude"!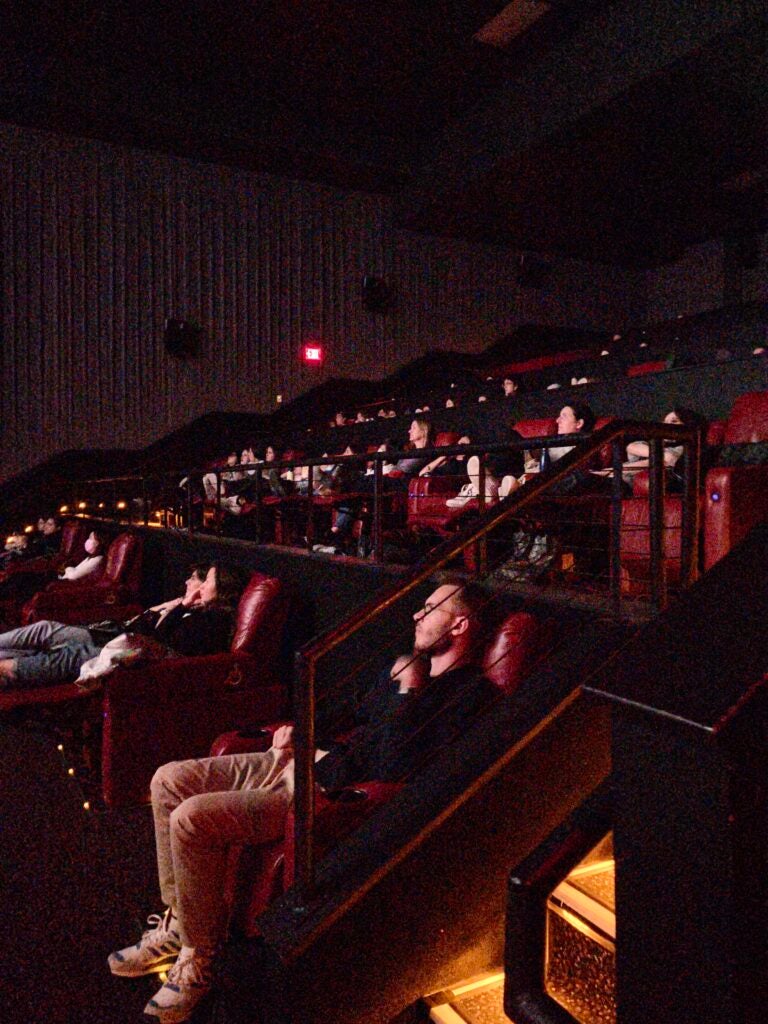 The Georgetown Journalism Program co-hosted an exclusive screening of "She Said" on Nov. 9. The film highlighted the influential and impactful work of journalists.
The Georgetown Journalism Program would like to thank award-winning audio storytellers Ira Glass of This American Life (new window) and Jad Abumrad of Radiolab (new window) for an unforgettable master narrative journalism session this past Homecoming weekend, and to Strathmore (new window) for facilitating this amazing event!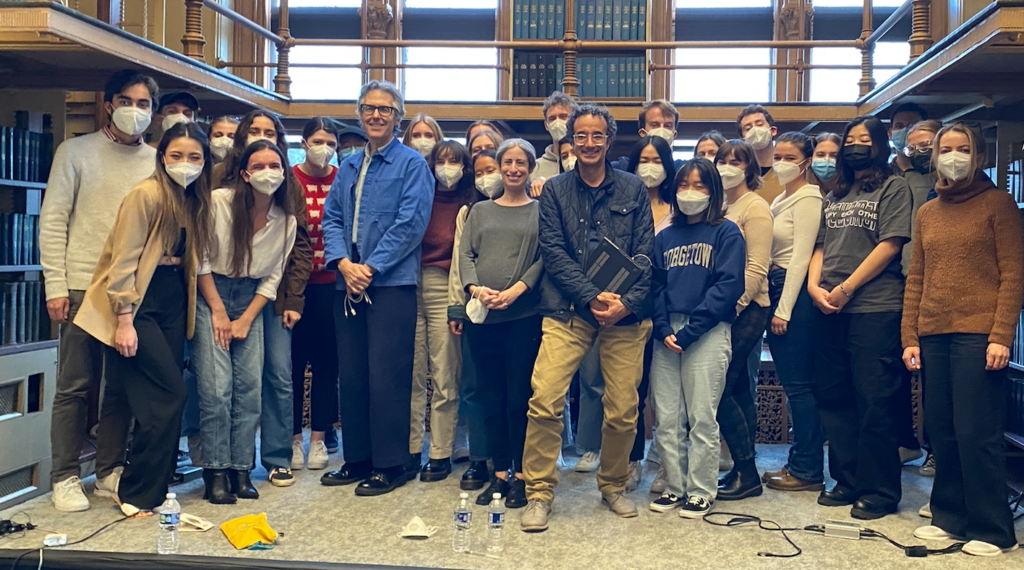 Thanks to NBC congressional correspondent Ali Vitali for an incredible discussion about her new book 'Electable: Why America Hasn't Put a Woman in the White House… Yet (new window),' along with the challenges of political coverage and life on the campaign trail for women candidates and correspondents alike – and to the Institute of Politics and Public Service (new window) and the Women's and Gender Studies Program (new window) for co-sponsoring the event!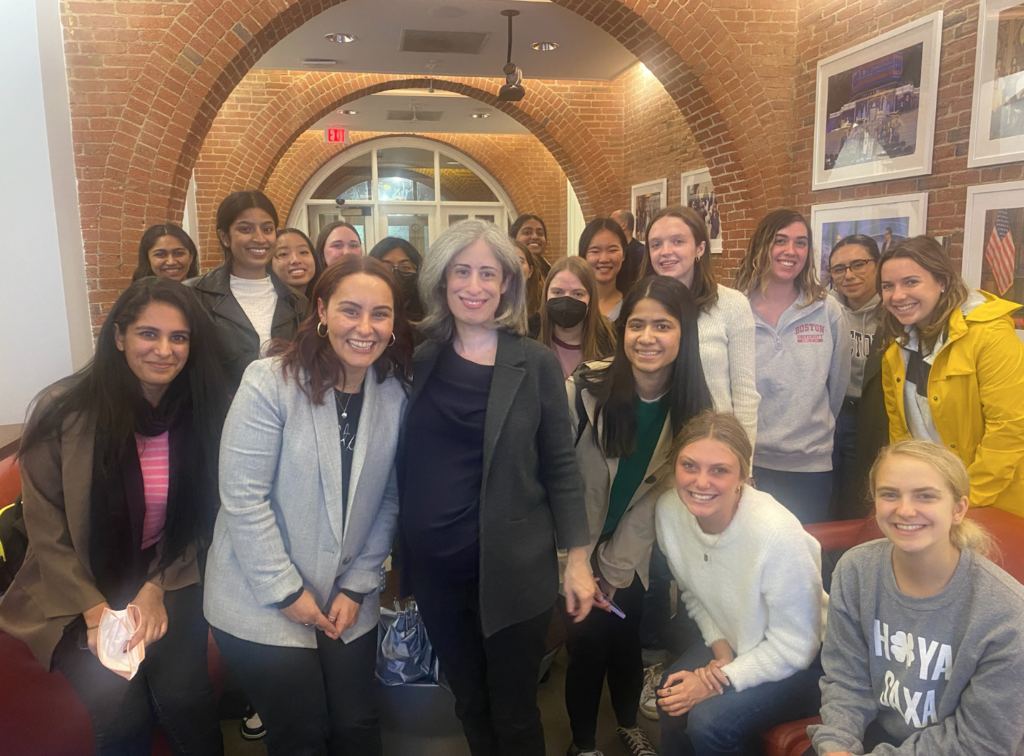 Internships and Jobs
Looking for an internship or full-time job opportunity? Check out this Media Job Board list of internship opportunities across the country.
For information about scholarships and resources for Hispanic and LatinX students, check out this online guidebook (new window).
---
Need to get in touch with us? Want to share an internship, scholarship, fellowship or job posting? Please email us at jourminor@georgetown.edu. We are happy to put the information on our program Twitter feed. A more detailed description of classes can be found here.
---